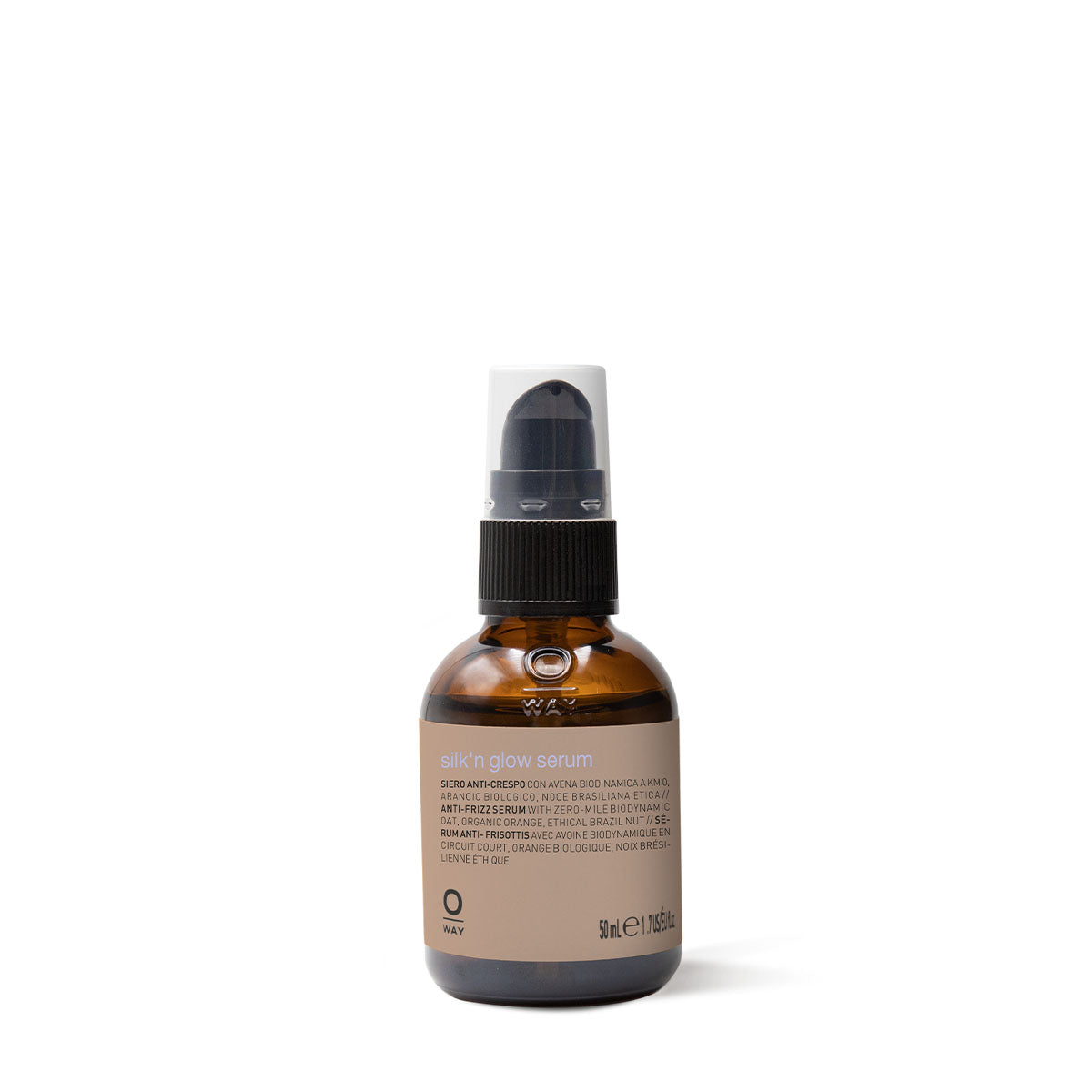 silk'n glow serum
Description
Anti-frizz serum for frizzy, dry and porous hair.
Benefits
• Gives immediate shine.
• Polishes the cuticle and maintains control over frizz.
• Hair remains soft and silky.
Olfactory Sensations
Olfactory bouquet: sweet orange, vanilla, tangerine. Rich, sensual notes, for a nourishing line that restores immediate elasticity and provides hair with long lasting hydration.
Use
• Excellent sealant for ends after using the hair straightener.
• Can be used on wet or dry hair.
• Guarantees a long-lasting anti-frizz effect.
• Gives more body to hair.
• Just a small quantity of product is enough to impart silkiness and shine.
Ingredients
Cyclopentasiloxane, Cyclohexasiloxane, Dimethiconol, Avena Sativa (Oat) Leaf/Stalk Extract BD, Citrus Sinensis Peel Oil Expressed O, Bertholletia Excelsa Seed Oil FT, Citrus Aurantium Dulcis (Orange) Peel Oil EO, Citrus Nobilis (Mandarin Orange) Peel Oil EO, Helianthus Annuus (Sunflower) Seed Oil ND, T,heobroma Grandiflorum Seed Butter ND, Amodimethicone Tocopherol ND Vanillin ND Benzyl Alcohol, Limonene ND
Contains Common Allergin
Contains a small percentage of walnut oil.
PACKAGING AND SUSTAINABILITY
We safeguard the concentrated richness of Oway's agricosmetics in glass bottles and aluminium tubes: inert and protective materials, 100% recyclable for an infinite number of times. We use metal caps, where possible, to seal bottles and jars. We promote the interchangeability and reuse of the dispenser and encourage consumption awareness of our formulas, reducing waste.
We only choose eco-certified papers, such as FSC, which come from responsibly managed forests, and Tree Free, deriving from food production waste. To minimise our impact on the environment, we only use essential packaging and avoid unnecessary packaging. For some cases we create reusable cotton or wooden materials.
Check with your Municipality for a correct waste disposal
*It is not necessary to rinse the container from the very small residue of product inside.
**You can dispose of the label together with the bottle, without having to unglue it and dispose of it in the paper waste collection.
***Store the dosing pump by removing it from the detergent in use and screwing it onto a product of the same format.